Hair Transplants with Dr. Brett Bolton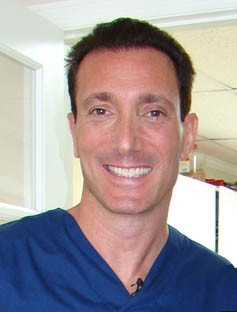 NASHVILLE, TN — Dr. Brett Bolton has been serving patients in Nashville, Tennessee for over 15 years. Hair Restoration is his exclusive specialty and he is excited to announce that he has finally opened his very own state-of-the-art clinic in the Brentwood / Franklin area for those needing the finest in hair loss care.
Please call today at 615.970.7737 for a free consultation! You can also Skype us online virtually! We look forward to giving you the hair you've been dreaming of!

Get Directions
For As Little as Only $167 a month
You can get more hair than anywhere else
in just ONE PROCEDURE!
No matter what your budget is, we can help! If you really want a hair implant procedure don't let the cost stand in the way. Besides getting MORE HAIR in a SINGLE PROCEDURE which means LESS cost to you, we also offer several attractive financing options! So just about anyone can get the hair they have been dreaming of! Click here for more information!
Why is our Hair Transplant Different?
The answer is really simple. You'll get MORE HAIR and MORE NATURAL RESULTS in only ONE PROCEDURE! We don't do hair transplants like everyone else. You will be extremely happy after your first procedure and may not need another. (see our ONE procedure results) That's why people fly from everywhere to our hair implant clinic in either Tennessee or Florida. These results are unmatched. That's why it's worth taking the time to find out why because you want the best results possible. Over the years, Dr. Bolton has developed his own very special techniques that utilizes all of the latest technology.
Dr. Bolton's Signature Secrets to Success
Over 15 years of development and research
Our high end boutique style facility treats each patient with individual care because each patient has different needs. Do you need FUE or our specially developed MAXHARVEST procedure? That's what we'll find out when we diagnose your special case. You can also read about our secret to natural density which we call Bolton Bundles or his equally amazing Bolton Edge.
FUE*: Available
at Great Hair Transplants!
Are you looking for FUE? Please call our office to speak to one of our patient advisors about follicular unit extraction.
---
All PHOTOS BELOW REPRESENT ONLY ONE PROCEDURE.

---
Does It Make Sense To Travel
For a Hair Procedure?
The Answer is Yes! If you Want the Very Best Results.
Get the MOST Hair in ONE hair transplant procedure! Don't allow distance to stop you from getting the best hair procedure available. We offer a great travel discount. The MAXHARVEST technique is a simple outpatient procedure that can easily be done for patients everywhere. We currently have patients in all the designated states. Not included on this map are patients from:
Alaska
Hawaii
China
Curaco
Trinidad
France
Guatemala
England
Ireland
Canada
Bahamas
Aruba
Venezuela
If you're not a Great Hair Transplants patient yet, please allow us to add you to our family of satisfied patients!
Patients Travel From All Over the Country and
Even The World For A Great Hair Transplant!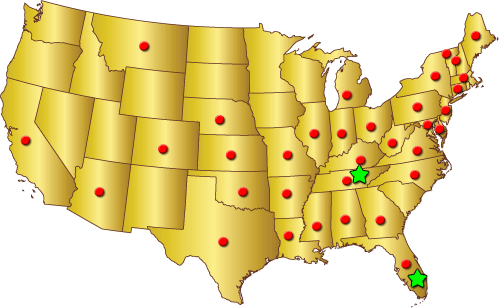 FEATURED VIDEOS!
Did you ever wonder how you'll look 10 days after surgery? How about 2 weeks or 3 months? Watch Josh's Time line as he is filmed day after day. Also, see a video featuring Michael's procedure and follow him from beginning to end and then catch up with him again 10 days after!


Great Hair Transplants Serves the Following Locations:
Alabama | Alaska | Arizona | Arkansas | California | Colorado | Connecticut | Delaware | Florida | Georgia | Hawaii | Idaho | Illinois | Indiana | Iowa | Kansas | Kentucky | Louisiana | Maine | Maryland | Massachusetts | Michigan | Minnesota | Mississippi | Missouri | Montana | Nebraska | Nevada | New_Hampshire | New_Jersey | New_Mexico | New_York | North_Carolina | North_Dakota | Ohio | Oklahoma | Oregon | Pennsylvania | Rhode_Island | South_Carolina | South_Dakota | Tennessee | Texas | Utah | Vermont | Virginia | Washington | West_Virginia | Wisconsin | Wyoming
THE PATIENT AND ANY OTHER PERSON RESPONSIBLE FOR PAYMENT HAS A RIGHT TO REFUSE TO PAY, CANCEL PAYMENT, OR BE REIMBURSED FOR PAYMENT FOR ANY OTHER SERVICE, EXAMINATION, OR TREATMENT THAT IS PERFORMED AS A RESULT OF AND WITHIN 72 HOURS OF RESPONDING TO THE ADVERTISEMENT FOR THE FREE, DISCOUNTED FEE, OR REDUCED FEE SERVICE, EXAMINATION, OR TREATMENT.